Would you install Adobe Photoshop for scaling and resizing your Images ? ofcourse not,there are many small multimedia needs such as Taking Screenshot ,Image Scaling,Audio Editing etc for which many people installs heavy software's,which consumes lot of memory space and processing speed.
Here is a best Eight lightweight and free multimedia applications which will satisfy your small multimedia needs,
Application : To take Desktop screenshots
Size : 72KB
Features : Take screenshots using Prt Scr key and save as PNG or compressed JPEG Image format.
Application : Audio Player
Size : 408KB
Features : Many Audio formats are supported such as MP3, OGG. WMA, CDA, WAV .You can import and export Playlist (PLS, M3U, WAX,ASX) Also audio can be streamed from FTP and HTTP servers.
Application : Image Editor
Size : 1.04MB
Features : Has many Image editing features like adjusting color,Resizing Image and adding colors to Image.You can run this software without Installation.
Application : Audio Player
Size : 260KB
Features : You can play music CD's with lot of options like forward track,Jump to previous track and Eject the CD.It is very compact and lightweight.
Application : Screenshot tools with ability to share online.
Size : 216KB
Features : You can use this tool to take screenshots and share it online.Your Image will be uploaded to Imgur without creating the account.YOu will get direct links to your uploaded image.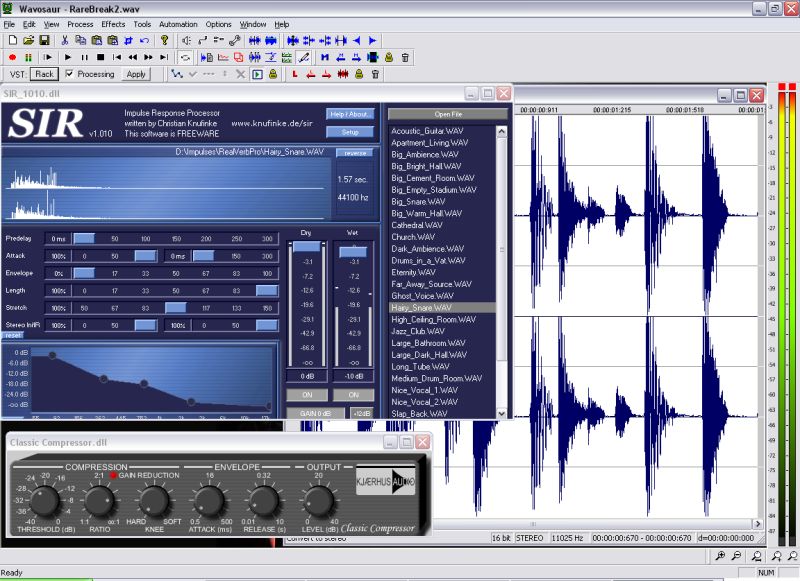 Application : Audio Editor and Mixer.
Size : 564KB
Features : You can edit Audio files and also record Audio in Mp3 or WAV format.The application supports VST plugins.
Application : Internet TV
Size : 88KB
Features : You can watch various TV Channels across world with ability to browse the Channel Category.This application doesn't need to be installed,It can be run from USB.
Application : Multimedia Player
Size : 4.20MB
Features : You can Play various types of Multimedia files without Installing Codecs for each.It is lightweight and easy to install.It can also handle Playlists.